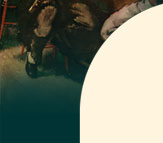 Of Special Interest to Bassoonists
Hans Moennig • Simon Kovar • Miscellaneous Info
Rememberances of Simon Kovar
Tribute to Simon Kovar

My first encounter with Simon Kovar was on a New York City subway rumbling toward the northern tip of Manhattan where I live. I had just played an evening performance of the Broadway show, "Guys and Dolls" - the original show in 1950. They call what I do a "bassoon doubler", which means I could be called upon to also play saxophone, clarinet, bass clarinet, contrabass clarinet, flute and piccolo.

Since bassoon was my first instrument and therefore my first love, I carried it back and forth with me daily from the theatre to home. It was the one instrument I felt a need and desire to practice every day and of course making a decent reed was an ongoing affair - like brushing your teeth.

While sitting on that subway train, bassoon case between my knees, a diminutive, slightly built man approached and sat down next to me. He spoke to me in English flavored with what sounded like a Russian accent. He had to be a bassoon player because his first question to me was, "where do you play bassoon" (only another bassoon player would know what was in that case between my knees). He introduced himself, and when he saw no reaction from me, he added that he had retired from the New York Philharmonic and has been devoting his life solely to teaching the bassoon.

In those 20 minutes on the train together, he was able to extract from me the story of my life right up to those "A" train rumbling moments; that I was fairly new in town after growing up and schooling in Florida and serving 4 years in an Air Force Band before hitting the 'Big Apple' in 1946, joining the Boyd Raeburn jazz/dance band in 1947 and getting my first Broadway show in 1948.

Then, a funny thing happened. The train pulled into its last stop, 207th St. - and we both got off together - he lived 3 blocks from me - and in those last conversational moments, I got two more surprises: his daughter Elinore, was the bassoonist in the Broadway show South Pacific right next to where I was doing Guys and Dolls - AND - Elinore lived right next to me in an adjoining building.

Before we parted he said he would like to hear me play and why don't I take my bassoon some day, walk 3 blocks and ring his bell.

Well, I probably rang his bell 200 more times over the next 3 or 4 years, except for the times he would, unexpectedly, ring my bell and say, "Make me a glass of tea and take out your bassoon".

These are just a few fond memories I have of Simon Kovar.

(the above was published in an edition of The Double Reed - IDRS)


Regarding Kovar's "24 Daily Exercises for Bassoon"


| | |
| --- | --- |
| | |
The earliest date scribbled in my Kovar book tells me my first assignment using this book was in 1961. It became the 'workhorse' study at the beginning of each lesson. You looked for his signature letter K at the top of each new assignment. Then you prayed he would scribble those diagonal 'tracks' at the end — which meant he was satisfied. Some of those 'tracks' were hard to come by. And the memory lingers on.

There was a time when I used the name Aeolus Publishing Co. in the distribution & sales of my 2 books of Bassoon Duets for the Pleasure of Playing. Kovar had moved to California when I ordered a half dozen of his "24 Daily Exercises" for my own pupils. When the books arrived, there was also enclosed a form or promotion type letter that said — and I quote:
"Gentlemen, I recently published a book entitled "24 Daily Exercises for the bassoon." It is quite unusual - very different from ordinary exercise books. It is not the kind of book that is used for a while, and then put away. A bassoonist may start using it at any time after about three or four months of lessons, and he will find that daily use of these exercises will strengthen and maintain his skill as he becomes an advanced student and a proficient bassoonist.

I was head of the bassoon faculty of the Juilliard School of Music, and was, for 28 years, a member of the New York Philharmonic Symphony Orchestra. I was also a faculty member of Teachers College at Columbia University, and of the Curtis Institute of Music, as well as the Manhattan School of Music, the New York College of Music, and the Conservatoire de Musique, Montreal, Canada. I am presently on the faculty of the Music Academy of the West, Santa Barbara.

These exercises are published for the clarinet as well, and the clarinet book may be used for flute, for oboe, and for saxophone. My books are used by many universities and colleges, and by private teachers throughout the country.

The exercise books may be obtained direct from me. The edition for bassoon, 111 pages, is priced at $5.00 plus postage, while the edition for clarinet,98 pages, is priced at $3.50 plus postage."

Very truly yours,
Simon Kovar
Encino, Calif.
There it is, from the master himself.


The Vibrato

I came to Kovar without a vibrato. One day I posed the vibrato question to him, to which he replied in a firmer than usual voice, "Never mind the vibrato.! I want to hear a good clean attack and a big, full, dark sound. Then he reached into a pile of music & put something on the music stand. Tchaikowsky 4th- 2nd movement-the Bb minor solo, 17 bars of Tchaikowsky lament. I started to play and Kovar reached over and pressed his middle finger down on my knee and made the motion of a string player doing the vibrato thing. Then he said, in his quaint Russian accent, "dots it-dots it." To this day I don't have a "vibrato", but people say they hear it when I play. Hmm — that finger on my knee."