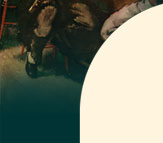 Photo Gallery
Many of the photos here in the Photo Gallery are from Marvin's 15-year run with the Broadway production of A Chorus Line. Below, Marvin shares a few words about this experience:
For us, there were a few saving graces. The pit at the Shubert Theater was completely covered with a black netting thereby allowing us to wear whatever we wanted. (In the summer months some even wore shorts.) The audience could not see us & very often didn't realize there was indeed a LIVE orchestra down there — which is why they put our names in the program.

It was a 2 hour show, short by Broadway standards — & home early. Because we were not seen by the audience, we were able to get a lot of reading done or whatever — even leave the pit during a long dialogue. Then for me — since I played bassoon, baritone sax, clarinet, contra bass clarinet, & flute — having 4 doubles — my take home pay was pretty good. And that's the name of the game doing Broadway shows for 42 years. IT PAYS THE RENT!!! And money left over to buy some good Arundo Donax*.

Lastly, doing Broadway allows you to do concerts, jingles, woodwind quintets for Young Audiences (10 years) and Music Outreach programs in public school classrooms with a guitar & drums. (25 years) — and wait a minute — you get to record the original cast albums & do some teaching. THAT'S how you recover from playing 6 thousand performances of the same notes — 8 times a week for 15 years!!!

P.S. The pit wall where I sat was lined with reeds. I mean REEDS! There was a very small narrow pipe affixed to the wall near the bottom. In 1975, during the first week of the show, (don't ask me why) I discarded the first reed by sticking it behind the pipe on the wall. It soon became the hallowed burial ground for bassoon, clarinet, contra bass clarinet. & baritone sax reeds like "here lies Arundo Donax — R.I.P."

Now — picture that wall on closing night 1990 after 6,137 performances. I've got photos to prove it (see below!).

Where reeds are born...


Reed 4 book with assorted headlines.


Best marquee in town!


Sometimes the dress code in the pit called
for a sweater — to keep my Heckel warm.


Gravesite for reeds


My home away from home;
a little smaller than a studio apartment.





Heckel really needs to make a shorter bassoon.


Play it again, Marv.


That word on my locker
at the theater was put
there when we passed
the first decade!


One advantage of
working steady?
You don't have to
tote these around!


Cases for the above,
waiting for the "U-Haul."