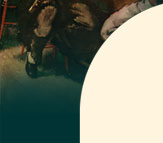 Bassoon Duets
Bassoon Duets: Main Page • Order the Duets!
What People are Saying • See a Sample Page
MARVIN ROTH first studied Bassoon with Charles Robert Reinert at the University of Miami. In New York, he studied with the renowned Simon Kovar. His professional experience covers every facet of the music profession: Symphony, Ballet, Opera, Theater, Radio, Television, Phonograph Recordings and Jingles. An avid student of the Bassoon, he found a lack of duet literature for the Bassoon that could be pleasurable as well as instructive. To fill the need, he wrote his own duets for his pupils and found that his melodic ideas were appreciated as greatly by his professional colleagues as by his students. To satisfy the demand, he decided to publish these duets.

Mr. Roth says:
"These are not the usual duets. They are short, melodic, and conducive to making music. Extensive use of the tenor clef and a variety of rhythmic patterns make it interesting for both players. The grade of difficulty can be classified as Intermediate to Advanced."
Both parts in all sound clips played by Marvin Roth.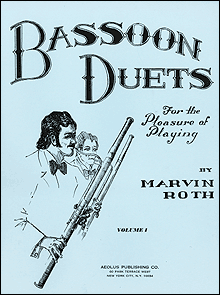 Volume 1 contains 22 duets on 22 pages.

Click on the links below to download sound clip examples from Voume 1:

Duet No. 1
Duet No. 2
Duet No. 3



Volume 2 contains 20 duets on 26 pages.

Click on the links below to download sound clip examples from Voume 2:

Duet No. 1
Duet No. 2
Duet No. 3